GT
SET of DRUM SET CARRY BAGS
SIMPLE PROTECTION FOR YOUR DRUMSET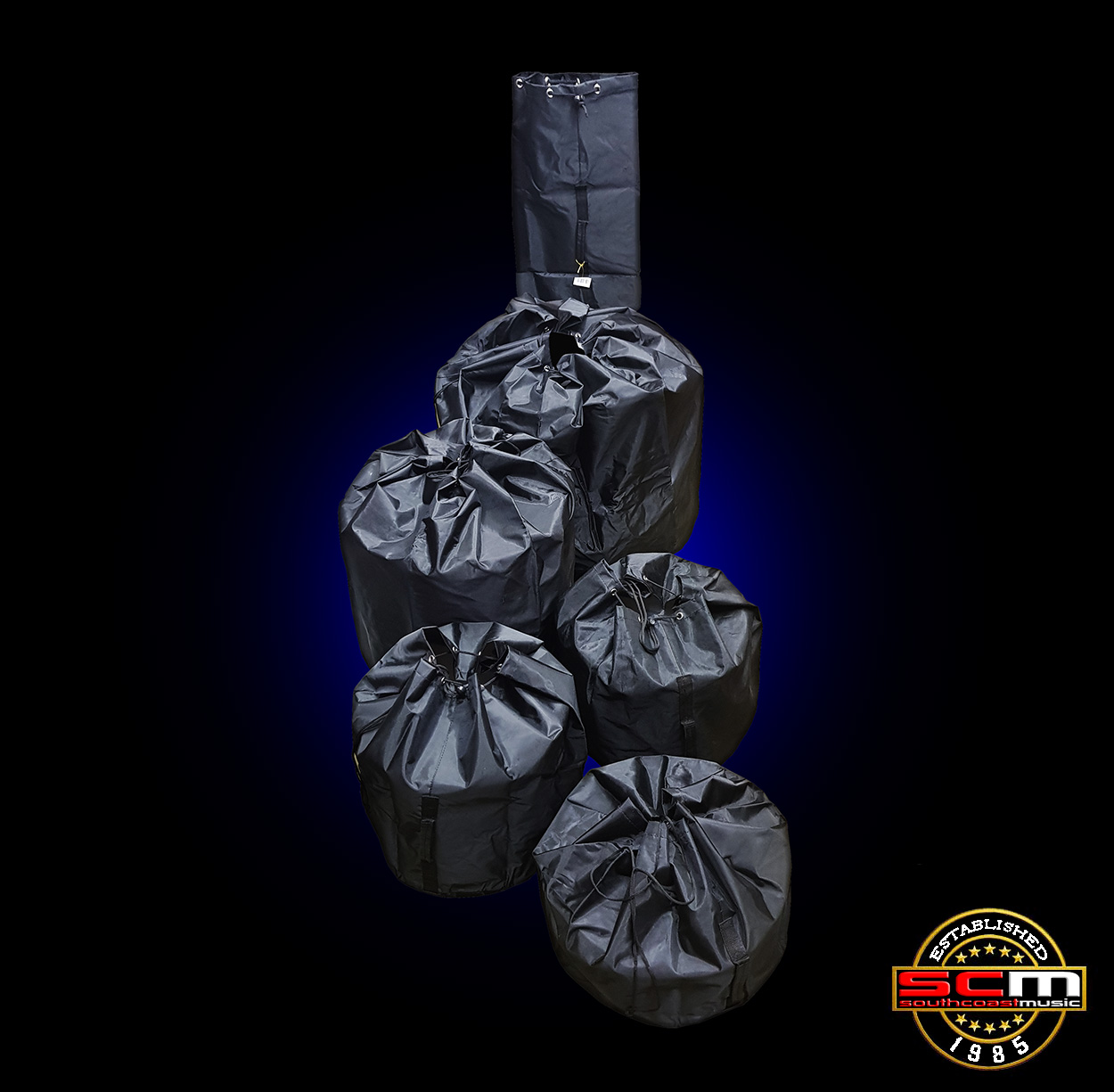 This is a set of six drum bags for your drum set. There are five drum bags and a utility/carry bag to store your covers when not being used. These covers are well made from woven denier nylon and include a draw string top. The are hard wearing and water-resistant. These bags have been designed as dust covers and to protect your kit from minor scratches etc.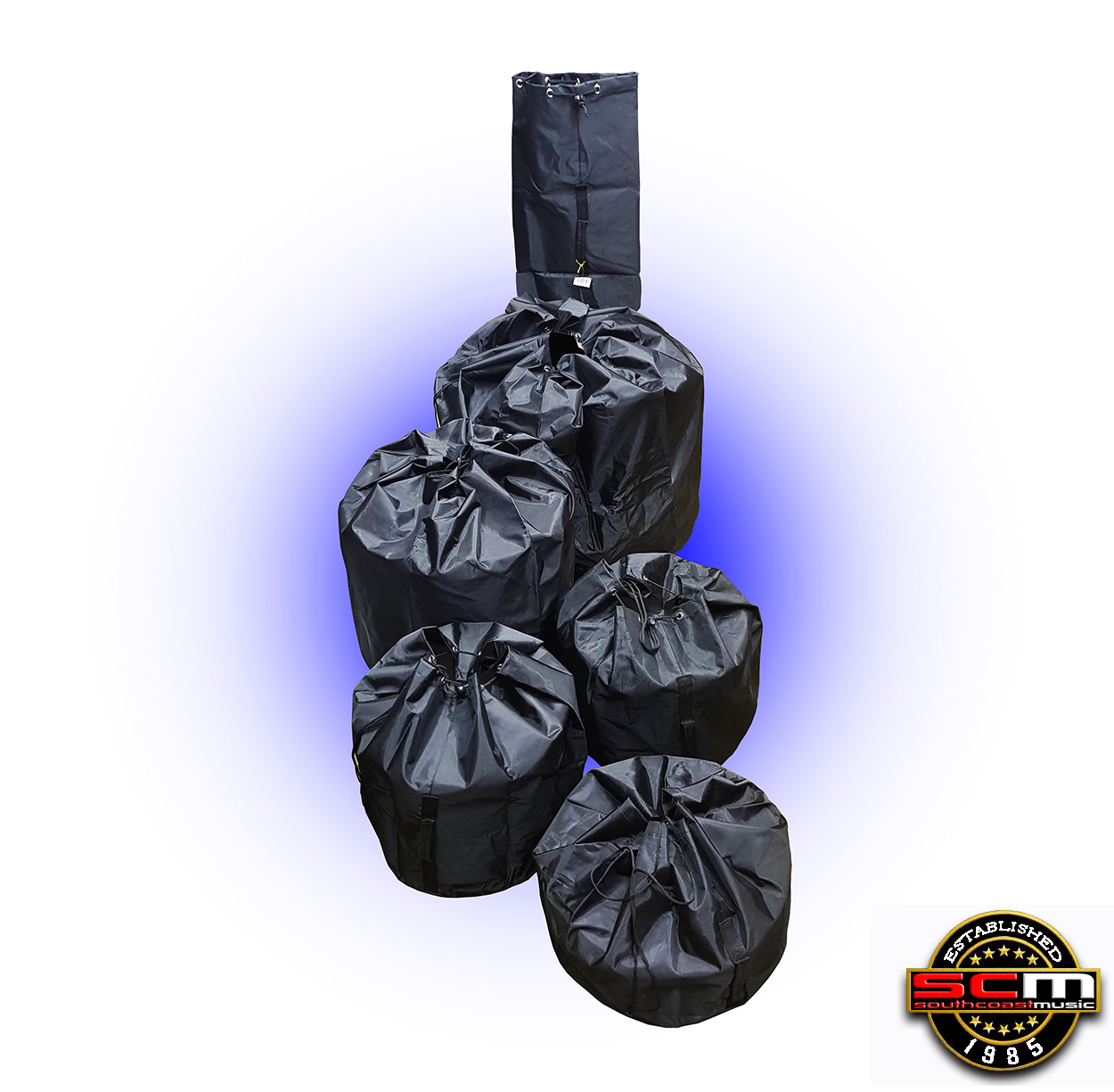 o No padding – draw string slip on cover
o Carry bag or slip over cover for set of 5 drums
o Woven Denier-Nylon Material
o Water-resistant
o Covers to suit 10″, 12″, 14″ Toms, 20″ Bass Drum, 14″ Snare & utility/carry bag
o One year warranty
o Black Finish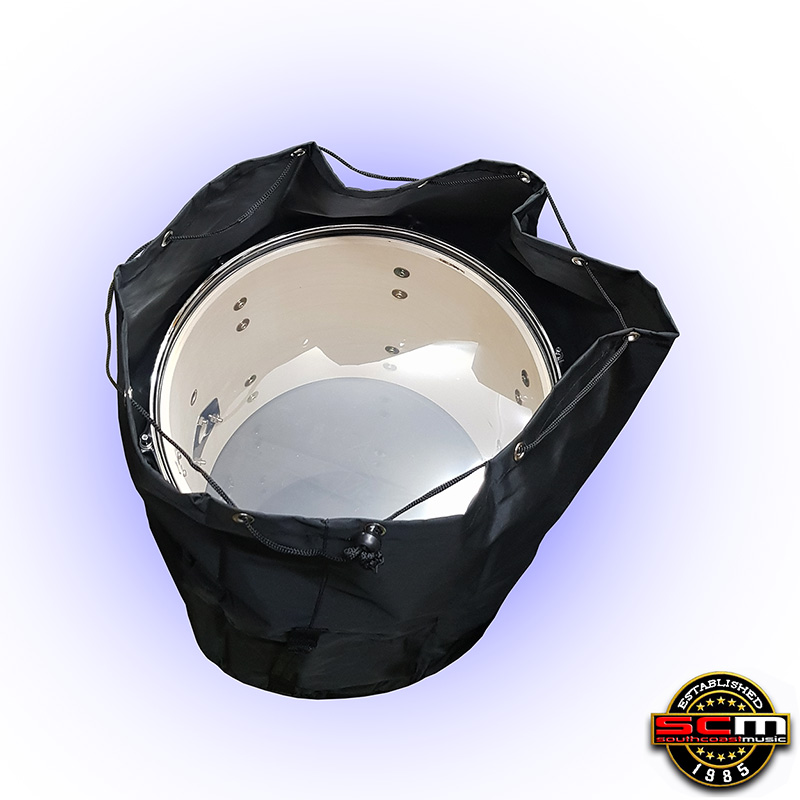 If any problems arise with your order, please contact us immediately so that we may assist you.