CRAFTER ACOUSTIC/ELECTRIC MANDOLIN M88E/N NATURAL FINISH
Pickup with Active Preamp
Englemann Spruce Top
Natural Finish
Hand Crafted in Korea
Hand crafted perfection from the Craftsmen at Crafter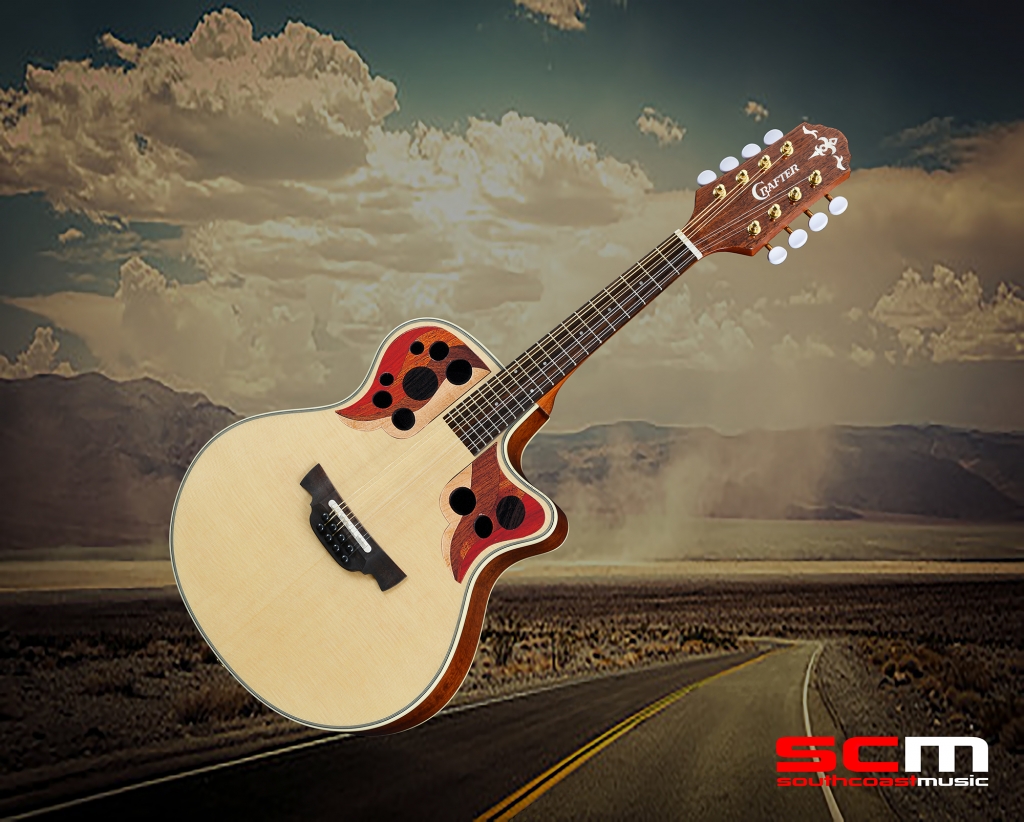 H a n d    C r a f t e d   i n   K o r e a
Hand crafted perfection from the Craftsmen at Crafter
Crafter is one of the UK's biggest selling acoustic instrument brands where they have delighted and inspired musicians at all levels for more than thirty five years! Crafter are also an OEM manufacturer of top shelf acoustic instruments for some of the world's most respected guitar brands.
It's no secret that Crafter's success is due to their superlative build quality, use of premium materials resulting in tone and playability normally reserved for instruments costing more than twice as much. It's a fact, Crafter's instruments exude quality at every level.
The Crafter M88E/N Acoustic Electric Mandolin is a superb 'on-stage' performance mandolin. Designed and built by one of Koreas finest manufacturers, the M88E/N is a quality instrument. Its not surprising then that the Crafter M88E/N is one of our most popular electro acoustic mandolins.
The body shape is simply seductive and feels immediately familiar and comfortable. The notion of combining the shape of a guitar with the layout of a mandolin actually makes a lot of sense. Its comfortable to hold – in fact it feels great! The tone, both amplified and unplugged is superb and the built-in tuner will keep you on track. Bluegrass players should appreciate the big, sweet, open tone along with our PRO-SCM setup.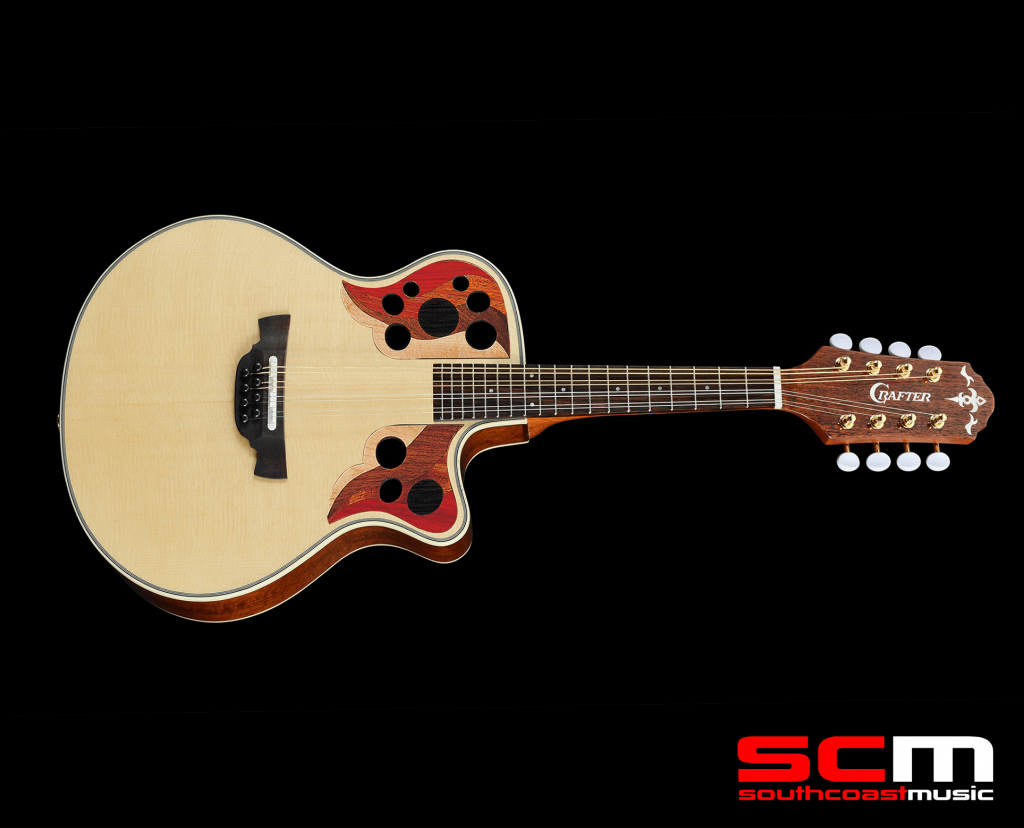 CRAFTER M88E/N Acoustic Electric Mandolin specifications:
MODEL: M88E/N
BODY STYLE Single cutaway Mandolin
TOP: Englemann Spruce
SOUND HOLE: Epaulettes
BACK: Mahogany
SIDES: Mahogany
NECK: Mahogany
FINGERBOARD:Rosewood
BRIDGE: Rosewood
FINGERBOARD INLAY: Dot Position Markers
MACHINE HEADS: Gold Oval Tuners
ELECTRONICS CM-4 (built-in LCD Tuner) & Piezo Pick-up
STRINGS: .011 – .040
FINISH: Natural Gloss
SCALE LENGTH: 355.60mm / 14″
You can buy with confidence knowing that your brand new Crafter Mandolin will be inspected and set-up by our in-house Technician to play and feel like a dream!
southcoastmusic is an authorised reseller of Crafter products
Australia-Wide Delivery is INCLUDED.