The Barnes & Mullins BJ500BW Empress 5 String Banjo PRO-SCM setup
• Based on Early 1900s Barnes & Mullins Banjos
• Burl Walnut Resonator & Neck
• Walnut Laminate Rim
• Rosewood Fretboard
• Rolled Brass Tone Ring
• Geared Planetary Machine Heads
• PRO-SCM Setup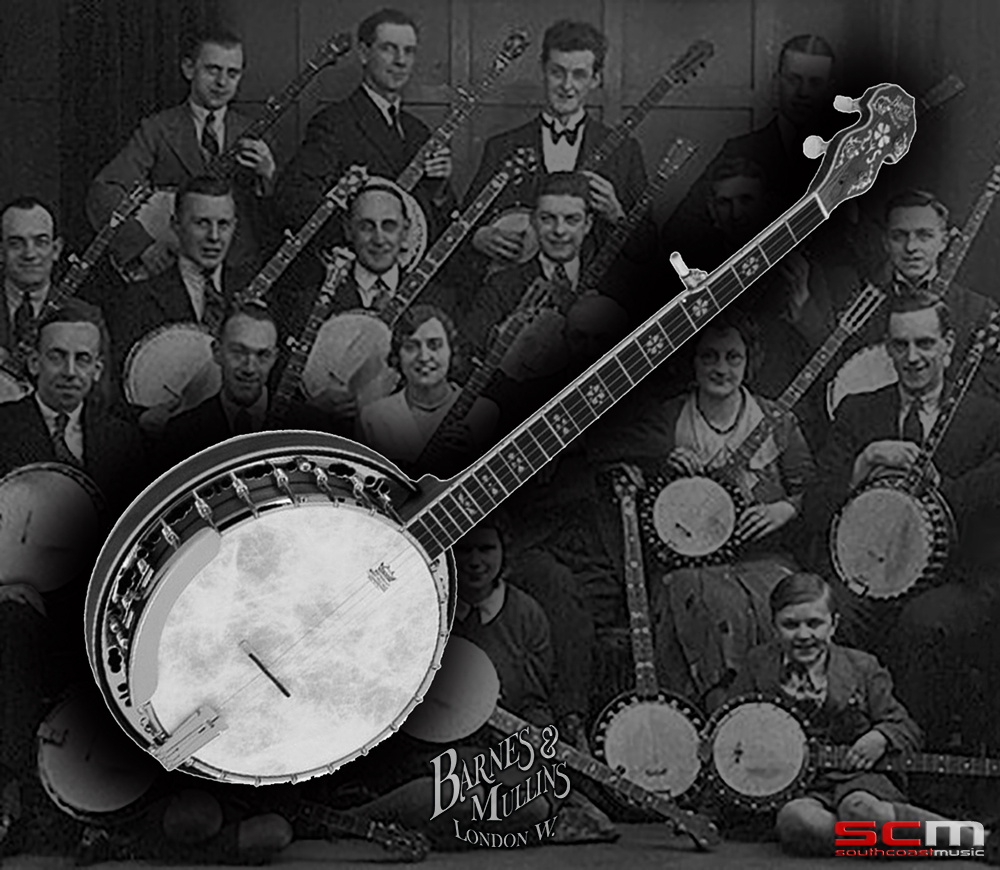 This is the Barnes & Mullins BJ500BW Empress 5 String Banjo. Originally established in London in the early 1900s, Barnes & Mullins became one of the most famous names associated with high quality banjos. Today, the company reissues some of its most popular models. These instruments allow today's musicians to enjoy a fantastic high quality banjo at an affordable price, developed with the same expertise and attention to detail as they were over 100 years ago.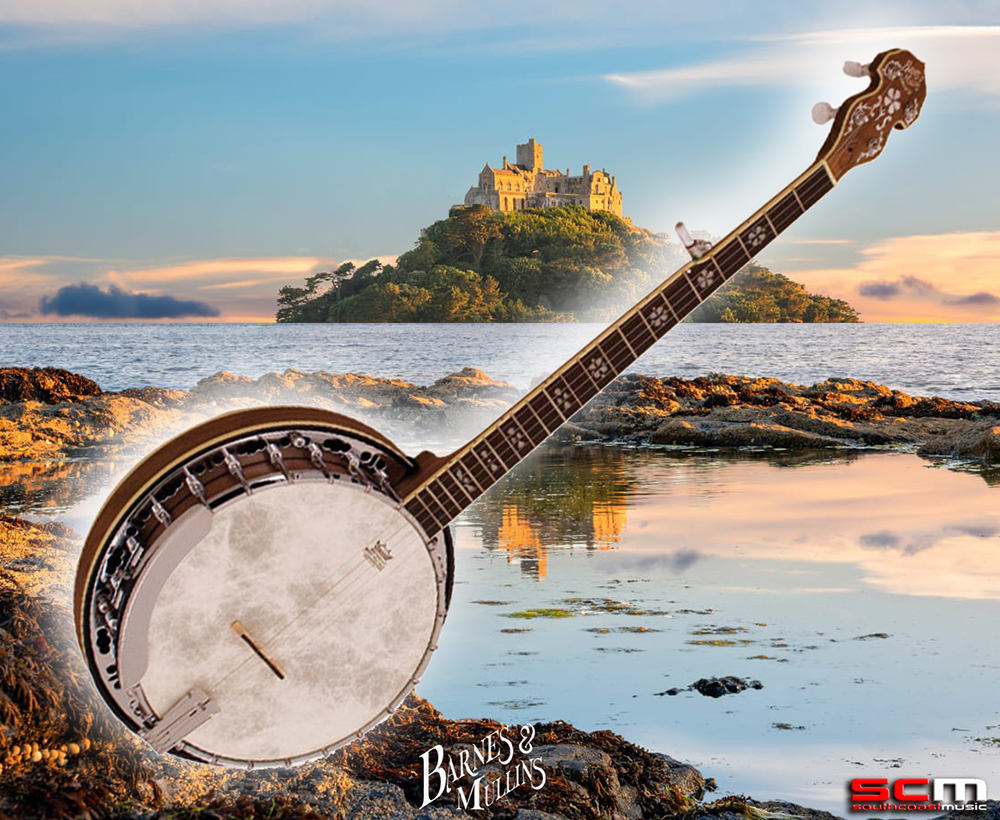 The B&M Empress banjo is a beautiful instrument named in memory of the 'RMS Empress of Ireland" steam ship which sank on Canada's St Lawrence River in May 1914 with the loss of over 1000 lives. Mr Albert Mullins, who was on the return leg of a 2 year worldwide sales voyage, was one of the lost souls that day.
The BJ500BW 'Empress' 5 string banjo combines outstanding quality with a beautifully striking appearance.
Thanks to our industy leading PRO-SCM setup, we guarantee a low action with 22 slick, hand polished nickel silver frets with rolled ends. Attention to string height and intonation all contribute to a comfortable and quick neck making the Barnes & Mullins BJ500BW Empress 5 String Banjo a joy to play.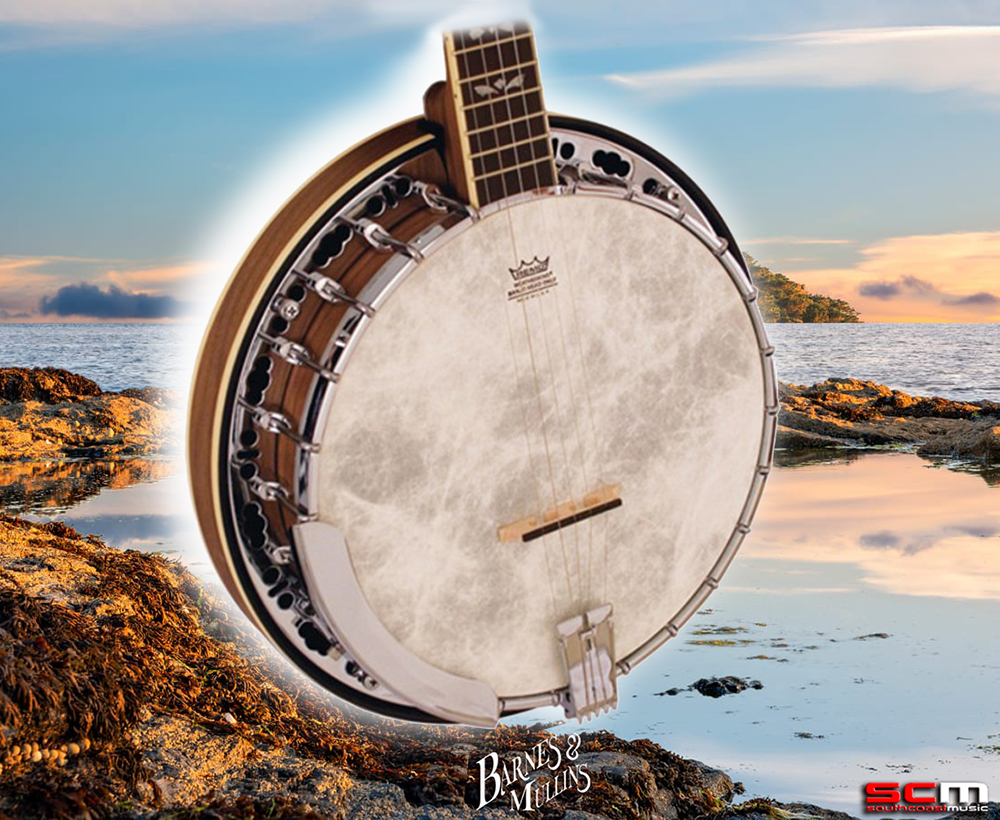 Premium features include a closed back burl walnut resonator, rolled brass tone ring and a Remo genuine Vellum banjo head that combine to deliver authentic, punchy bluegrass tones with outstanding volume and projection. Barnes & Mullins have also fitted geared planetary machine heads to ensure improved tuning stability.
The Barnes & Mullins BJ500BW Empress is a fabulous 5 string banjo and should delight and inspire the advanced player.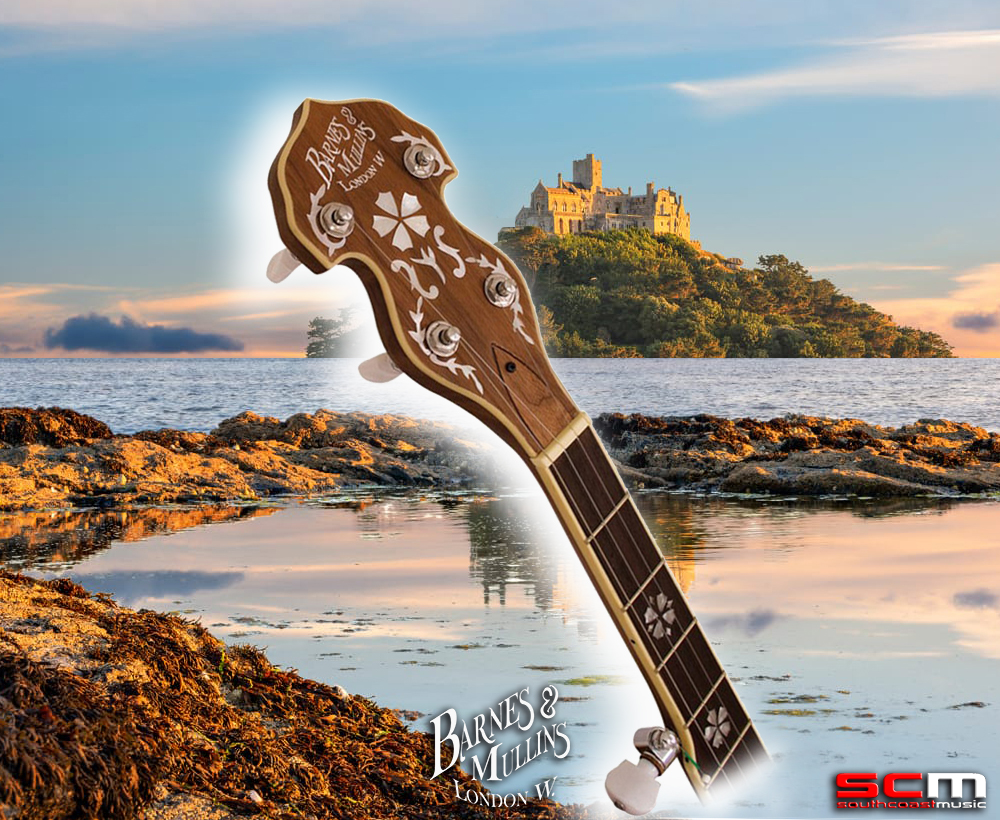 Features & Specifications
Barnes & Mullins BJ500BW Empress 5 String Banjo Features & Specifications:
• Neck: Walnut
• Resonator: Burl Walnut
• Fingerboard: Rosewood
• Frets: 22 Nickel Silver Frets
• Rim: Walnut Laminate
• Tone Ring: Rolled Brass
• Brackets: 24
• Hardware: Chrome
• Head: Remo Vellum
• Machine Heads: Geared, Planetary Style
• Setup: PRO-SCM
• Warranty: One Year
Barnes & Mullins BJ500BW Empress 5 String Banjo Origins
In 1894, Mr Albert Mullins and Mr S. Bowley Barnes started "The Jo", their famous musical instrument journal.
Specialising in all things banjo, they soon began manufacturing their own banjos as well as importing many other instruments. The original Barnes and Mullins banjos are still sought after today, with collectors seeking them out all over the world. .
Sadly in 1914 at the age of 40, Albert Mullins drowned when the RMS Empress of Ireland sank on the St Lawrence River. He was on the home leg of a 2 year sales trip. The Empress is named in his memory.
Bowley Barnes continued the business thereafter, and what he had started with his partner years earlier in Bournemouth now moved to Rathbone Place, London.
In 1976, Mark Barnes – son of Bowley Barnes – moved the business to Grays Inn Road, Bloomsbury. Sadly in 1986, Mark Barnes died. He was greatly admired and respected by employees and customers alike who were quick to tell of his fair and generous nature
In 1999, Bruce Perrin – a Director since 1986 – became Managing Director and moved the business from London to the current location – Grays Inn House – a modern 46000sqft warehouse and office facility in Oswestry, Shropshire.
Bruce Perrin says "We are excited about the future and are constantly looking at ways to innovate and evolve, yet Barnes and Mullins has always endeavoured to put the customer at the top of its priority list".