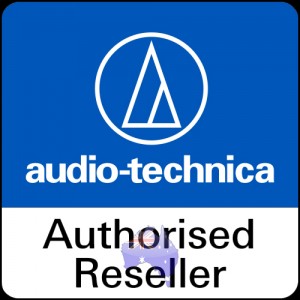 Digitise your prized vinyl collection today with this superb turntable…
audio-technica LP120BK USB black finish
Professional Direct Drive Turntable with USB and Vinyl Recording Software
audio-technica AT-LP120BK-USB turntable at a glance…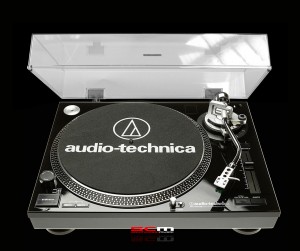 – Class Leading sound quality
– Quartz PLL (Phase Locked Loop) Direct Drive design
– Cast Aluminum Platter
– Plays 33 1/3, 45 and 78rpm Records
– Speed Adjustment ±10% or ±20%
– Built-in Strobe Light for easy Speed Setting and Monitoring
– Can play backwards
– MM Preamplifier
– USB to Computer connectivity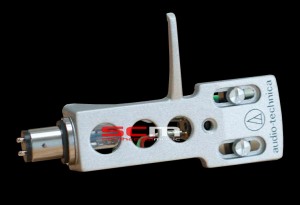 Before we tell you how insanely good the audio-technica AT-LP120-USB is, please let us tell you a few home truths…if you really believe that a sub $100 plastic turntable will successfully transfer your beloved vinyl to the digital format without plowing a furrow through your collection…leave now and buy it. Before the advent of "digital" music, music lovers were at the mercy of physics that really made a difference to how their music sounded and whether their records remained playable after playing. "Snap, Crackle and Pop!" wasn't just about what you ate for breakfast!
The audio-technica AT-LP120-USB is a superbly built, feature packed, "ready to play" and relatively inexpensive
turntable that is a significant step up from anything else that has been available to do the job…until now.
Used simply as a HiFi turntable, the audio-technica AT-LP120-USB really delivers. Its not surprising then, that the AT-LP120-USB is virtually identical to the legendary Technics SL1200 – one of the most popular turntables of all time but sadly discontinued a couple of years ago. The Black Finish adds a further touch of class.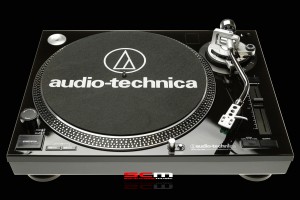 Long respected for their turntable phono cartridge technology, audio-technica have included their popular AT95E MM (Moving Magnetic) phono cartridge in the AT-LP-120 and result is quite literally, music to your ears!
Vinyl Records have made a huge comeback over the past 10 years and many Vinyl owners want to digitise their record collections. The benefits are obvious however the quality is very much dependent on the equipment used. The audio-technica AT-LP120_USB features a built-in analog to digital converter capable of 44.1 or 48K 16 bit resolution that connects to your Mac or PC via a USB port.
Audio-Technica have also included Audacity software for Mac and Windows computers which not only records your vinyl, it will help to remove much of accumulated pops and scratches.
Finally, the AT-LP-120 also comes complete with a range of useful accessories as well as a sturdy, hinged dustcover.
We aren't aware of any other turntables at this price point that can begin to compete with the Audio Technica's build quality, sound, feature set and ease of use.
Audio-Technica has hit a clear bulls eye with the AT-LP120-USB.
The AT-LP120-USB is extremely well made, packaged and presented equally well, including excellent
instructions for both vinyl playback and computer interface. With its generous included accessory set the audio-technica AT-LP120-USB is fabulous value.
Just don't wait to long to take the plunge as the falling Aussie Dollar is putting real pressure on pricing.