AUDIO TECHNICA BPHS1 BROADCAST STEREO HEADSET MICROPHONE / HEADPHONES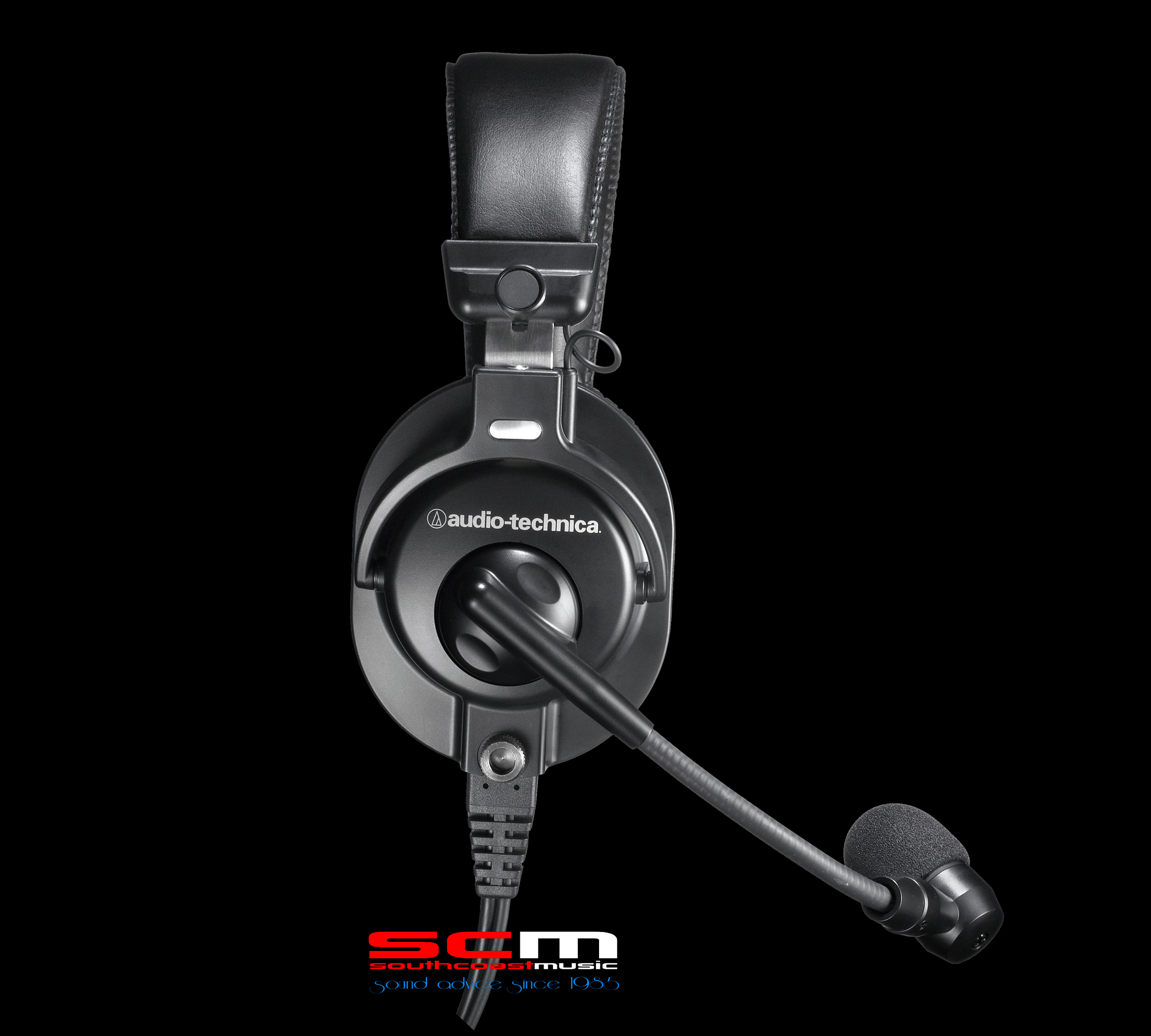 While it's probably true that there are cheaper products that look similar to this, there is nothing else that we are aware of that offers the performance and comfort of this headset at this price . . . period. Want to be a smart buyer?  Spend your money ONCE!
The Audio Technica BPHS1 Broadcast Stereo Headset has been designed to provide the highest fidelity and pristine audio quality for monitoring and speech capturing for news broadcasts, direction, sports commentary and more.
Cardioid Microphone tailored for natural, highly intelligible broadcast standard vocal reproduction
Closed-back circumaural ear cups help seal out crowd and other unwanted background noise
Neodymium Rare Earth magnets feature in both the microphone and headphones for high output level & detailed sound reproduction
Cardioid pickup pattern of the dynamic microphone rejects off-axis sounds
Boom-mounted microphone can be positioned on the left or right side
Rugged design with user-replaceable cable and ear pads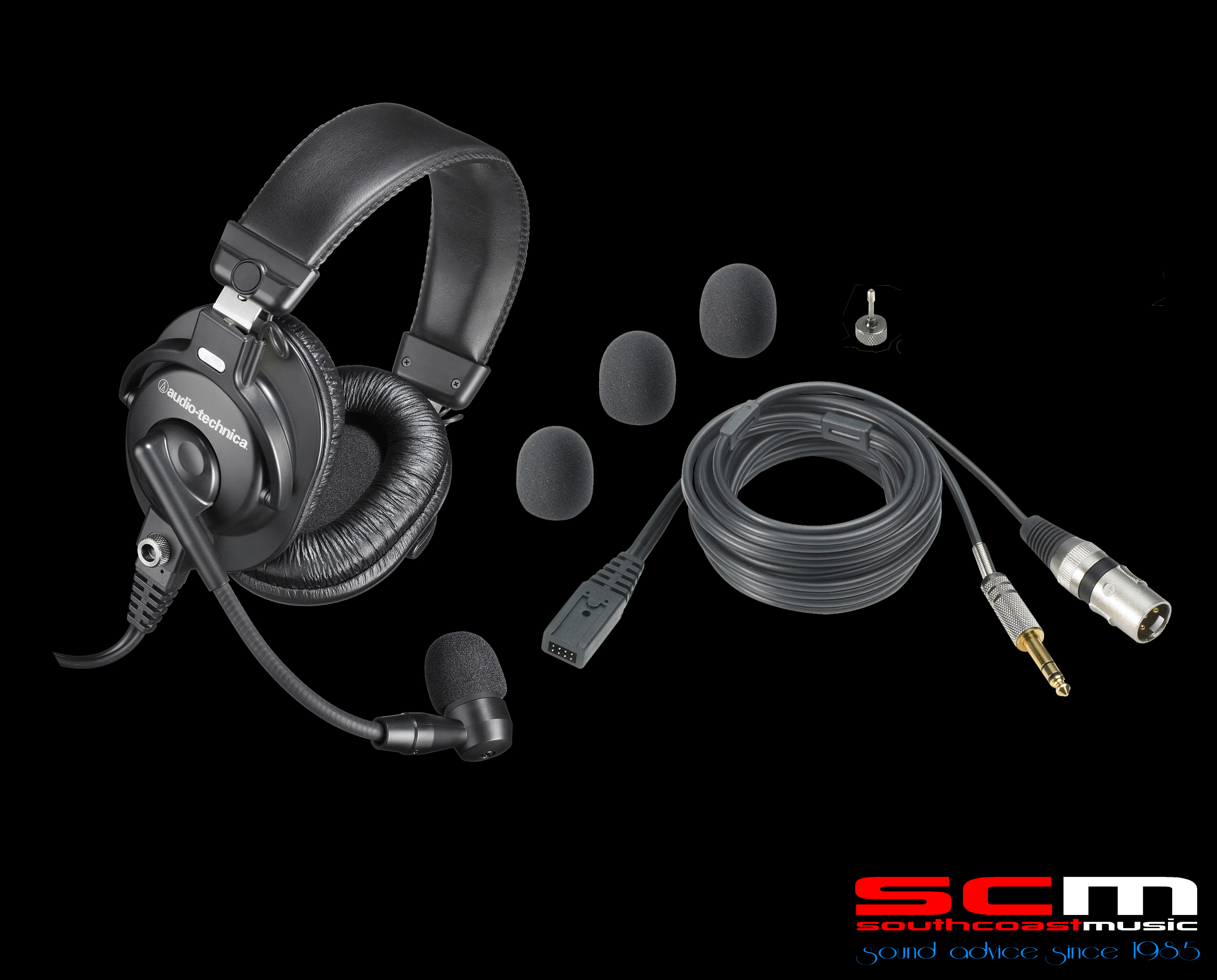 AUDIO TECHNICA BPHS-1
Quality never goes out of style and while the Audio Technica BPHS1 Headset is relatively new, it has quickly become the go-to headset for on-air newscasters, sports broadcasters, announcers, interviewers and gamers the world over. This professional quality, rugged stereo headset with closed-back circumaural (around-the-ear) ear cups seals out background noise while delivering natural and highly intelligible, focused vocal reproduction. Additionally, the high-output neodymium dynamic microphone mounted on a flexible goose neck boom provides broadcast quality vocal reproduction.
The Audio Technica BPHS1 headset's microphone features a cardioid polar pattern, tailored for the pristine pickup and reproduction of speech with maximum voice intelligibility over a wide range of frequencies. It has become the standard that Broadcasters demand. Engineered to be more sensitive to sound originating directly in front of the element, this makes the microphone perfect for reducing the pickup and amplification of unwanted sounds. The flexible goose neck boom swivels for easy positioning on either the right or left side of the wearer's face.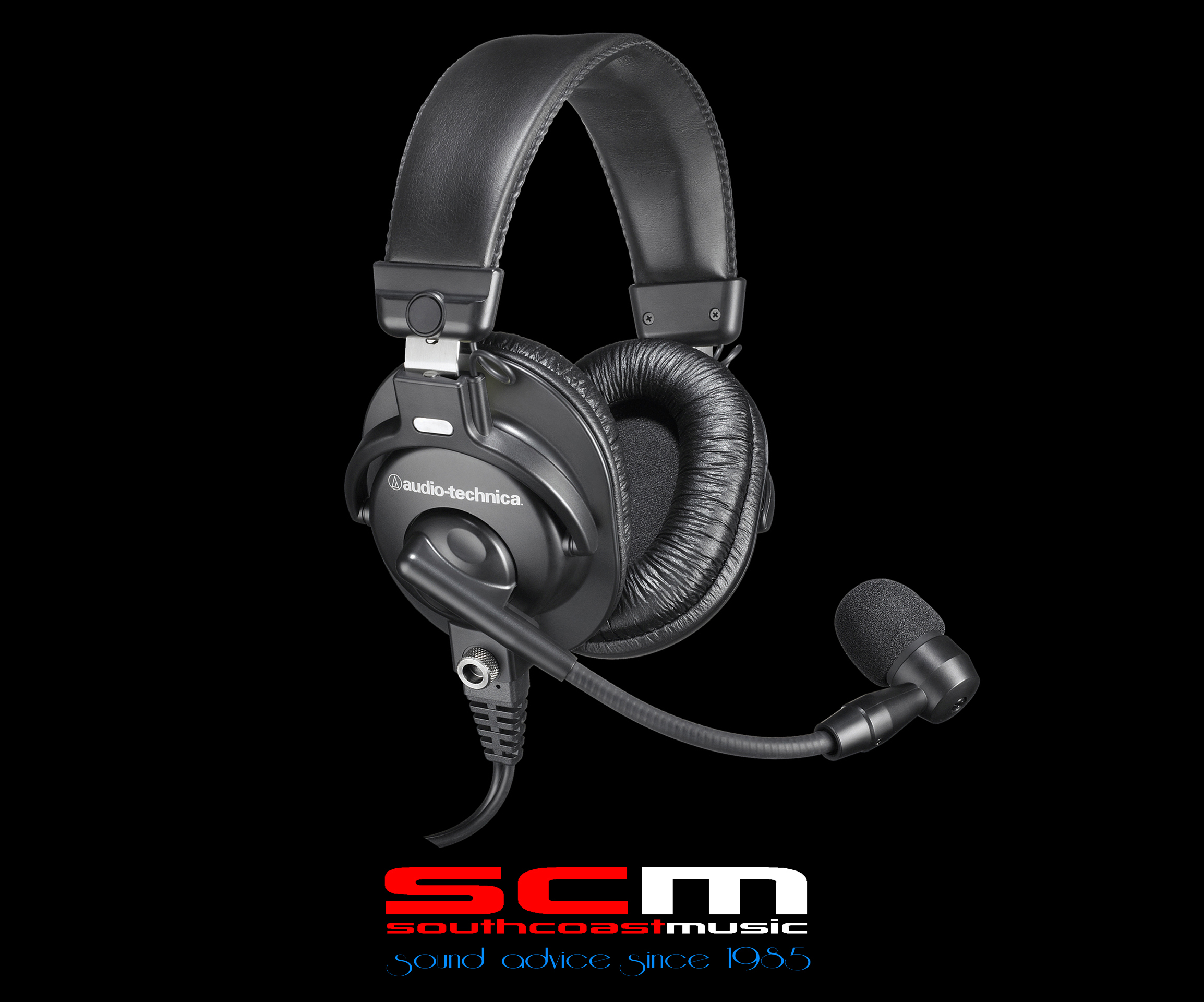 AUDIO TECHNICA BPHS1 HEADPHONE TECHNICAL SPECIFICATIONS
Type: Closed-back Dynamic
Driver Diameter: 40 mm
Magnet Material: Neodymium
Frequency Response: 20-20,000Hz
Maximum Input Power: 1,600 mW @ 1 kHz
Sensitivity: 100dB
Impedance: 65 ohms
Earcup Dimensions: 82.0mm (3.23″) wide
Head Band Dimensions: 46.0mm (1.81″) wide
Input Cable: 3.3m (10.8′) long with 8-pin connector at headset end
Output Connection: 6.3mm (1/4″) TRS phono plug
AUDIO TECHNICA BPHS1 MICROPHONE TECHNICAL SPECIFICATIONS
Microphone Type: Cardioid Dynamic
Magnet Material: Neodymium
Frequency Response: 40-20,000Hz
Sensitivity: -57 dB (1.4 mV) re 1V at 1 Pa
Impedance: 560 ohms
Weight: 264g (9.3 oz)
Boom Fully Extended: 180.1mm (7.09″) long
Microphone Capsule Diameter: 24.0 mm (0.94″)
Output Connection: 3-pin XLR MINI connector
AUDIO TECHNICA BPHS1 FURNISHED ACCESSORIES
Windscreens x 3
Spare Connection Screw 1
AUDIO TECHNICA BPHS1 AUSTRALIAN WARRANTY