southcoastmusic exceptional instruments at exceptional prices… everyday!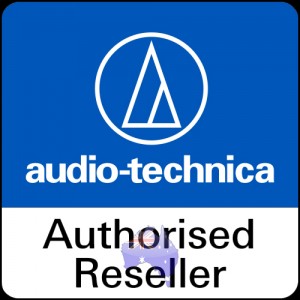 audio-technica ATR2100-USB microphone
Cardioid Dynamic Microphone
USB and XLR connections
The first Podcasting, Live Performance

and

Recording Microphone
audio-technica ATR2100-USB microphone
This brand new Audio-Technica ATR2100-USB Cardioid Dynamic Microphone has been designed as a pristine input device for digitally capturing music or any acoustic audio source using your favorite recording software.
Designed to take you from the stage to the studio and beyond, the Audio-Technica ATR2100-USB is a fabulous sounding and rugged handheld microphone that features two outputs, a USB output for digital recording as well as an XLR output that connects to a sound system's conventional microphone input for use in live performance.
Connection doesn't get any simpler – the microphone plugs right into your computer's USB port, and functions seamlessly with your favorite recording software.
The ATR2100-USB also offers a quality analog-to-digital converter for excellent fidelity, and a headphone output with level control for monitoring. Its cardioid polar pattern reduces pickup of unwanted sounds from the sides and rear.
The Audio-Technica ATR2100-USB Cardioid Dynamic microphone is equally suited for live performance, podcasting, home studio recording, field recording, and voiceover use.
audio-technica ATR2100-USB specifications:
Caplsule Element: Dynamic
Polar Pattern: Cardioid
Frequency Response: 50 – 15,000 Hz
Power Requirements: USB Power (5V DC)
Bit Rate: 16 bit
Sample Rate: 44.1/48 kHz
Volume Control: Mix control and Headphone volume control
Weight: 268g (9.5 oz)
Dimensions: 183 mm length (7.20″) x D51 mm (2.01″) maximum body diameter
Output Power: Seperate USB and XLR outputs
Headphone Output Power: 10 mW @ 16 ohms
Headphone Jack: 3.5 mm (1/8″) TRS (stereo)
audio-technica ATR2100-USB included accessories:
Stand clamp for 5/8″-27 threaded stands
Tripod desk stand
Mic Clip
2 metre (6.6′) mini USB cable
3 metre (9.8′) XLRF to XLRM cable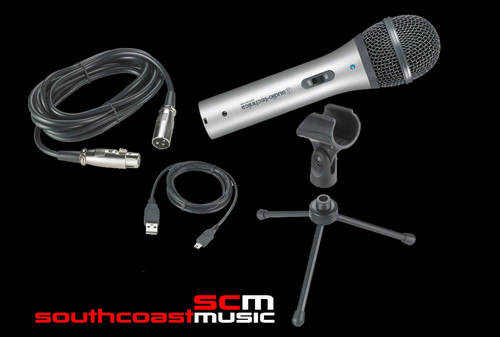 audio-technica…the company. . .
Audio-Technica was established in Tokyo, Japan in 1962 and their unswerving commitment to excellence has seen them become a giant in the audio industry.
Audio-Technica are the microphone of choice for leading Artists and Audio Engineers the World over and have been the microphones and headphones of choice for the Grammy Awards for more than 10 years, as well as TV shows such as the American version of Big Brother, Deal or No Deal, The Rock and Roll Hall of Fame inductions and the Olympic and winter Olympic games.
Audio-Technica designs and manufactures a wide range of products, including high-performance microphones, headphones, noise-cancelling headphones, wireless microphone systems, mixers and electronic products for home and professional use worldwide. Audio-Technica are also a leader in Digital Wireless Microphone Technology.
Audio-Technica is also a leading OEM (Original Equipment Manufacturer) and manufacture a wide range of hand-held and wireless microphones for many of the World's microphone brands.
Our Price Includes Postage & Handling with Tracking and Transit Insurance – to Anywhere in Australia!