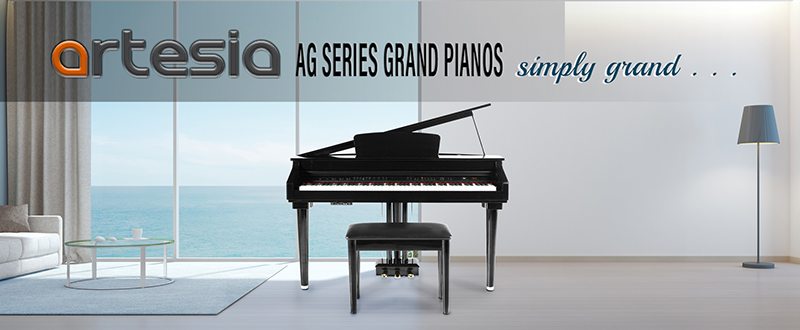 ARTESIA AG50 DIGITAL GRAND PIANO
If you've always wanted to own a grand piano for your home but were deterred by the high initial price and ongoing maintenance such as tuning and servicing , then the new Artesia AG-50 is just for you. It has an elegant, hand rubbed polished ebony high gloss 4' cabinet.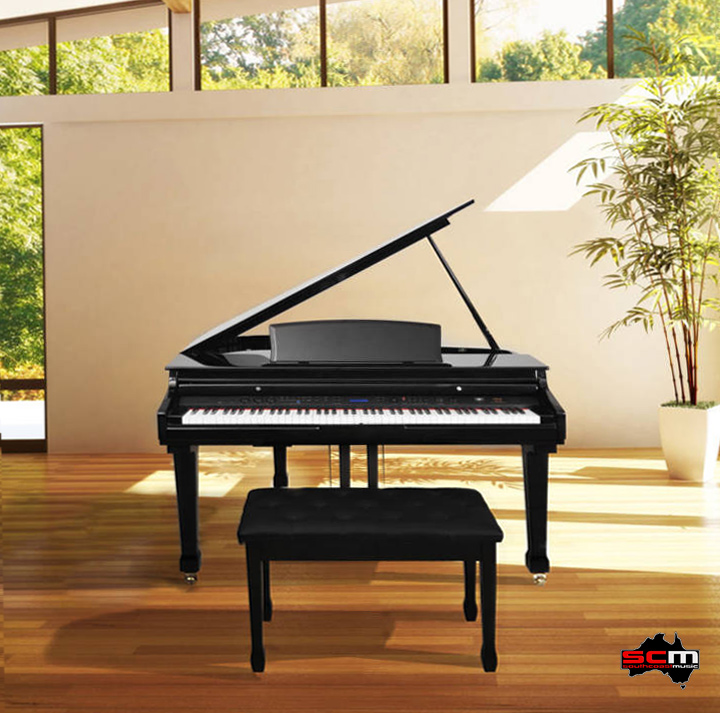 The Artesia AG50 gives you the stature of a classic grand piano with timeless elegance and graceful appearance.
The incredible Supra Sound Sampling technology offers dynamic piano sound. The Natural Balanced hammer action keyboard offers a playing experience just like an acoustic piano.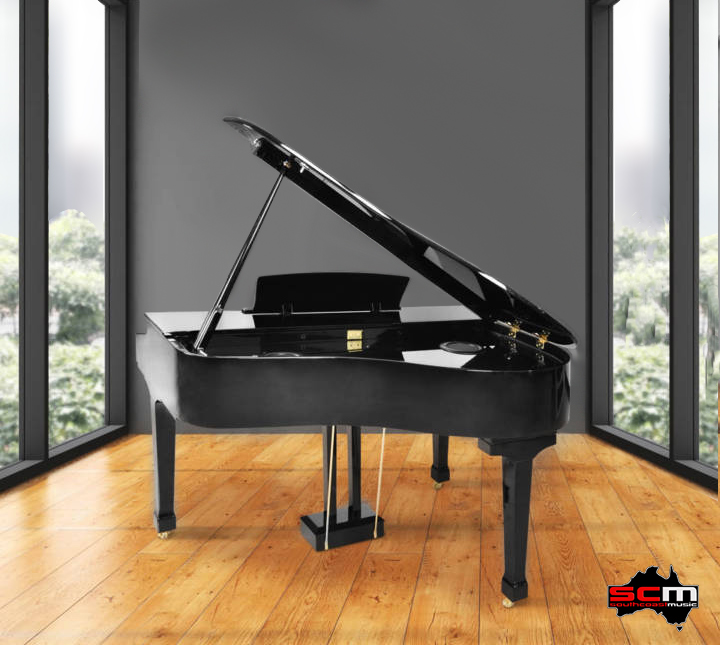 Bluetooth connectivity lets you stream songs from your tablet, phone or laptop through its 6 speaker, concert hall sound delivery system. The AG-50 also includes a host of learning features and piano apps for all ages. The AG-50 is a stunningly beautiful addition to your living area and the focal point of any home décor that provides fun and enjoyment for the whole family.
Polished Ebony Cabinet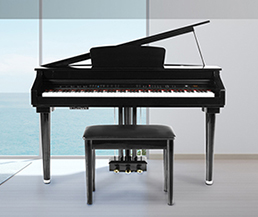 The Artesia AG-50 features a hand crafted 4' Grand Piano cabinet that is a stunning addition to any room or home décor. Its beautiful hand rubbed polished ebony high gloss finish gives a deep, rich luster. The fallboard is designed so that that the panel controls can be completely hidden – making the instrument appear like an acoustic grand piano!
Keyboard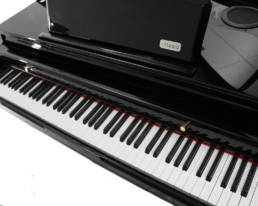 The Artesia AG-50 natural balanced hammer action keyboard brings the feel of an acoustic piano to your finger tips. Its advanced hammer action design offers excellent response and smooth playability that will satisfy even the seasoned professional musician.
Sound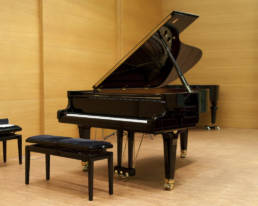 The AG-50 features the beautiful 3 layer Supra Sound sample that gives the depth and expression of an acoustic grand piano. The instrument samples are recorded from actual acoustic instruments offering 3 layer and 3D sampling. There are 136 instrument samples such as EPiano, Harp, Vibes, NGuitar (Nylon string Guitar), Organ, Strings, Bass and many more.
Connectivity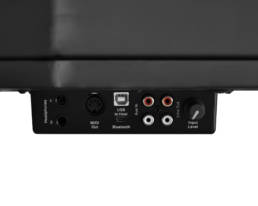 The AG-50 offers a variety of connectivity options. It has two convenient USB Port and comes with a thumb drive that is loaded with 180 pre-recorded songs that you can playback for your listening pleasure. Great for setting the mood at dinner or cocktail party. It can also be used to record your practice or performance sessions for later review. Included are many other ports such Aux In, Aux Out, Line In Control and more.
Matching Bench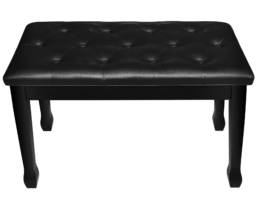 And, just as you would expect with a piano of this calibre, the Artesia AG50 comes complete with a deep buttoned, ebony bench.