ALVAREZ REGENCY CONCERT UKULELE PACK
• RU90 Concert Size Ukulele
• Solid Top
• All-Acacia Construction
• Gig Bag
• Clip-on Tuner
• Spare Set of Strings
• Ukulele Capo
• Ukulele Picks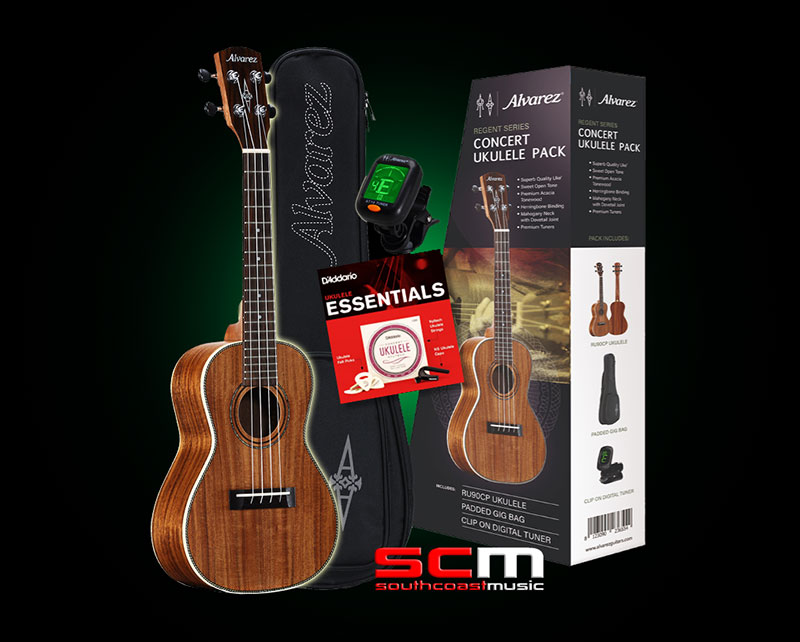 Alvarez Ukulele Pack Concert Ukulele, Gig Bag, Tuner, Spare Strings, capo & picks.
Alvarez Ukuleles have been carefully designed and hand crafted to deliver an open sounding and responsive instrument with excellent projection, volume and tone.
The Alvarez Regency RU90 Ukulele is a great example of Alvarez's instrument building craft. Handcrafted from Acacia – also known as Koa and Blackwood – the Concert size Regency Ukulele features a unique bracing design modeled on traditional fan style braces – with some subtle changes that help to optimise string response and projection. Another premium inclusion is the solid "slotted" rosewood bridge, which also aids projection and helps to make string changes easier and quicker.
The Regent 90C pack includes everything you need to get started on the ukulele, including a great sounding all-Acacia concert uke, a Gig Bag and Electronic Tuner.
• Top Wood – Solid Acacia
• Back & Sides Wood – Acacia
• Shape – Concert
• Neck – Mahogany
• Bracing System – Traditional Fan
• Bridge – Techwood
• Fingerboard – Techwood
• Nut & Saddle – Real Bone
• Tuner – Chrome, Closed Back, Open Gear Strip
• Binding – Herringbone, Ivory ABS
• Strings – Aquila Nylgut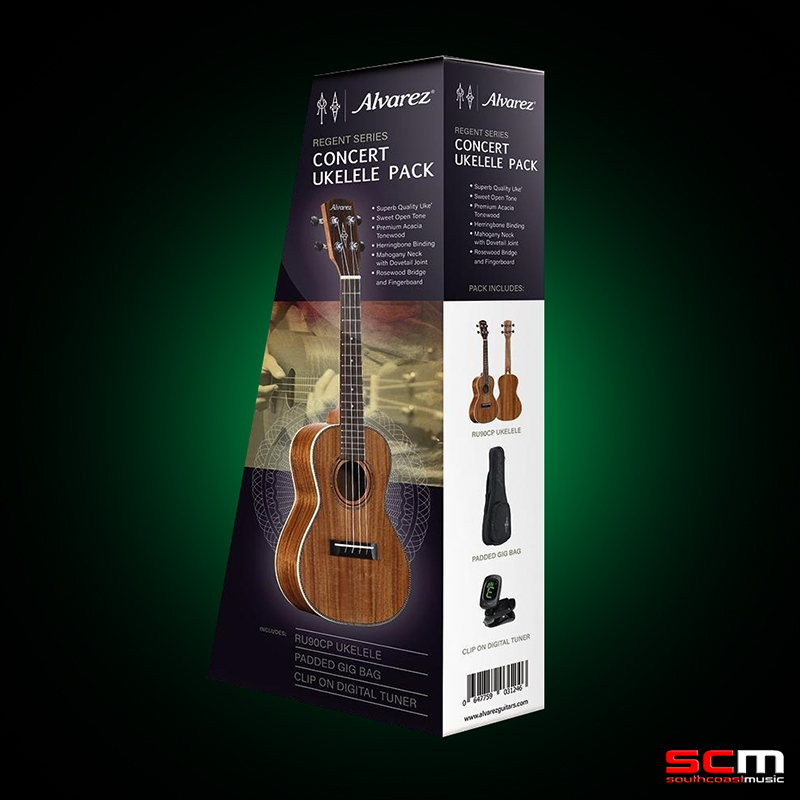 The UKULELE ESSENTIALS KIT by D'Addario
. . . is just what you need to kick start your Ukulele adventure!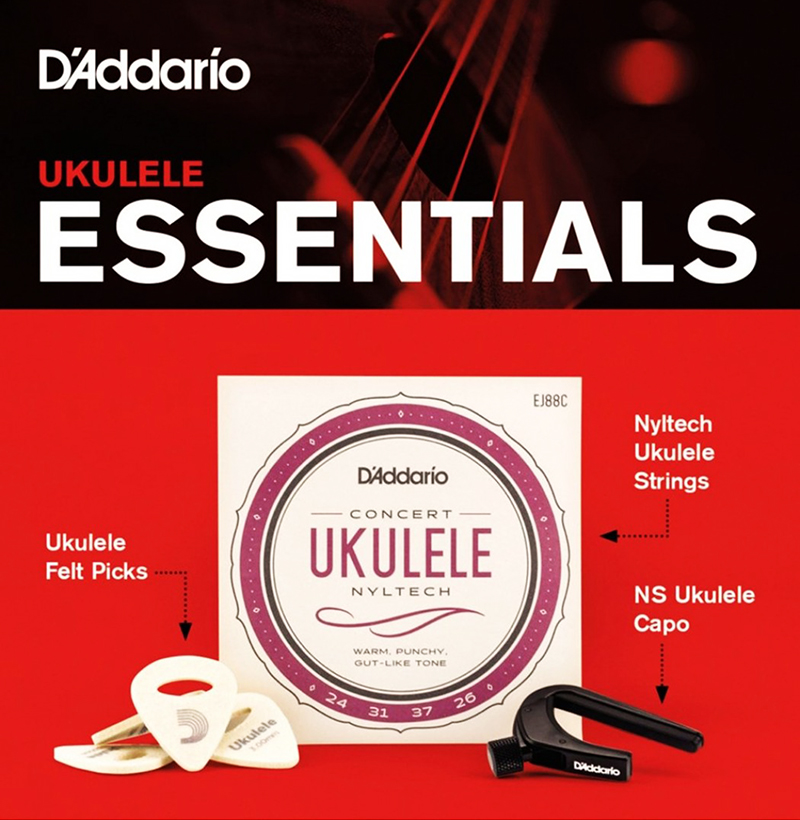 This handy kit provides a ukulele player with everything they need for their performance and includes:
• 1 x Set of D'Addario Nyltech Concert Ukulele Strings (EJ88C)
• 1 x NS Ukulele Capo
• 4 x 3.0mm Felt Picks
D'ADDARIO NYLTECH STRINGS
Nyltech strings, developed in cooperation with Aquila, are designed to deliver the optimal combination of warm yet punchy tone, comfortable playability, precise intonation and excellent tuning stability. That D'Addario and Aquila put their heads together to come up with this great product is confirmation of the quality on offer.
D'ADDARIO NS UKULELE CAPO
The Capo is one of the most important tools that a newbie can own. If you only know a handful of chords and find that you are straining to sing along with your ukulele – move your Capo to the appropriate fret and play the chord shapes you know – in the right key for your voice – and enjoy! Capos are a great aid too if you have joined an ensemble.
The NS Ukulele capo uses a micrometer adjustment mechanism that allows you to dial in the exact tension needed for clear-ringing notes without excessive force in any position on the neck. You get to enjoy buzz-free, in-tune performance at any fret.
D'ADDARIO FELT PICKS
Traditional picks produce a harsh tone on the ukulele, which is why felt has been the go-to material for ukulele picks for years. The D'Addario Ukulele Felt Pick creates that same warm tone with more projection, while the elliptical cutout provides extra grip and flexibility. In addition to ukulele, these picks are excellent alternatives to finger plucking on bass guitar.