AKG C111LP
Omni Directional Wearable Headset Microphone
Mini XLR connector
Flesh Colour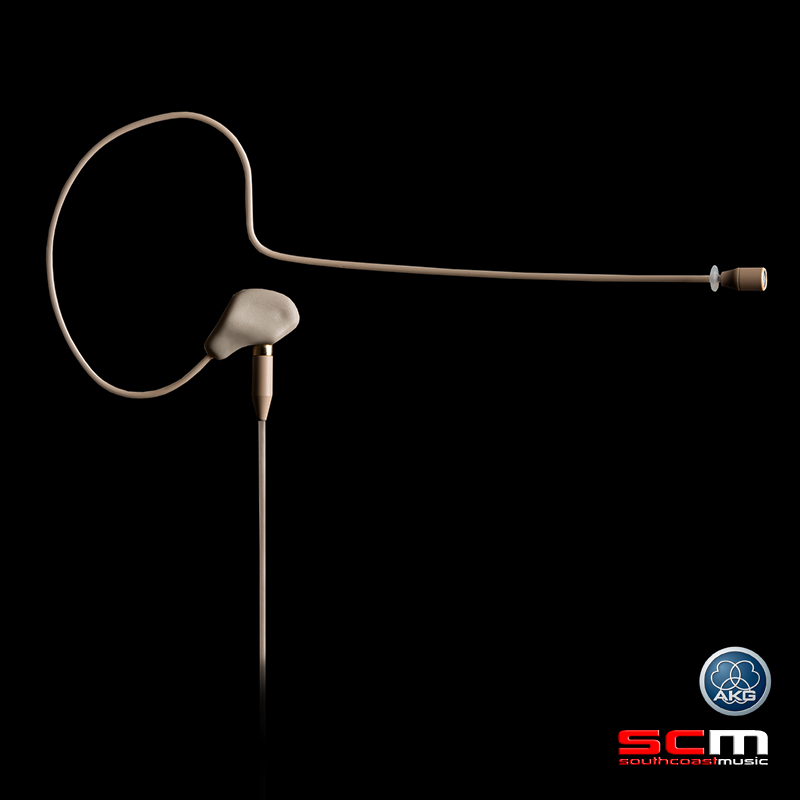 AKG C111LP EAR HOOK MICROPHONE
AKG is one of the oldest and most celebrated Microphone and Headphone manufacturers in the world today. AKG microphones may be heard on countless recordings and are used by some of the world's greatest actors, musicians and public speakers.
o Ultra lightweight – Effortless performance and comfort
o Stainless steel Construction – Rugged and reliable
o Flesh Tone Flexible Boom – Inconspicuous and easy to adjust
o AKG WMS Compatibility – Fits all current AKG wireless pocket transmitters
The AKG C111LP is an affordable and lightweight ear hook microphone ideal for presentations and theatre applications.
The C111 LP is built of stainless steel – an almost unbreakable material – to ensure ruggedness and reliability. In spite of its strength, the AKG C111LP is bendable, which allows perfect fitting to any head size of any performer.
The tiny skin coloured boom visually disappears against the face and with only 7g of weight it is very comfortable and convenient to use during even the longest performances. A flat frequency response ensures perfect audio quality. A carrying pouch, a windscreen and a cable clip complete a microphone, fitting all AKG pocket transmitters.
The cable is terminated with a mini 3-pin XLR Female plug.
Complete with a carrying pouch, windscreen and cable clip, the C111LP has been designed and engineered to suit all AKG pocket transmitters.
o Frequency response: 60 – 15000 Hz
o Polar Pattern: Omnidirectional
o Sensitivity at 1 KHz: -64 +/‐ 3dB
o Impedance: 1800 Ohms
o Connector: 3 pin mini XLR
Buy with confidence! southcoastmusic is an authorised reseller of AKG Microphones and Accessories.